An Event Apart 2016 – San Francisco
---
I was very lucky to attend to the conference 'An Event Apart 2016' in San Francisco. Some of the most influential people in the Web Design industry were there to talk about web standards, design and development. Their presentations about best web practices, new web trends, recommendations, new technologies and what is coming in a near future were truly inspiring.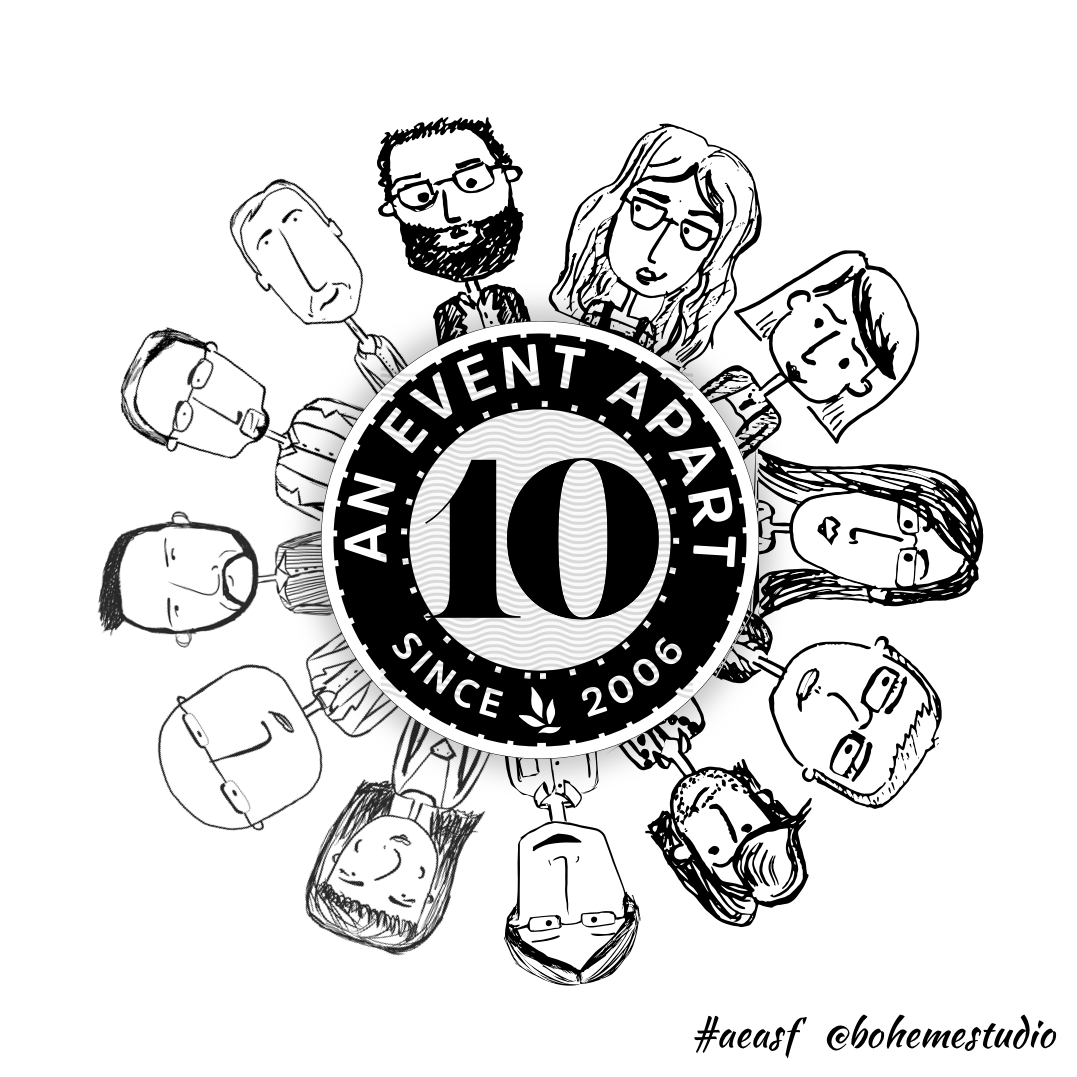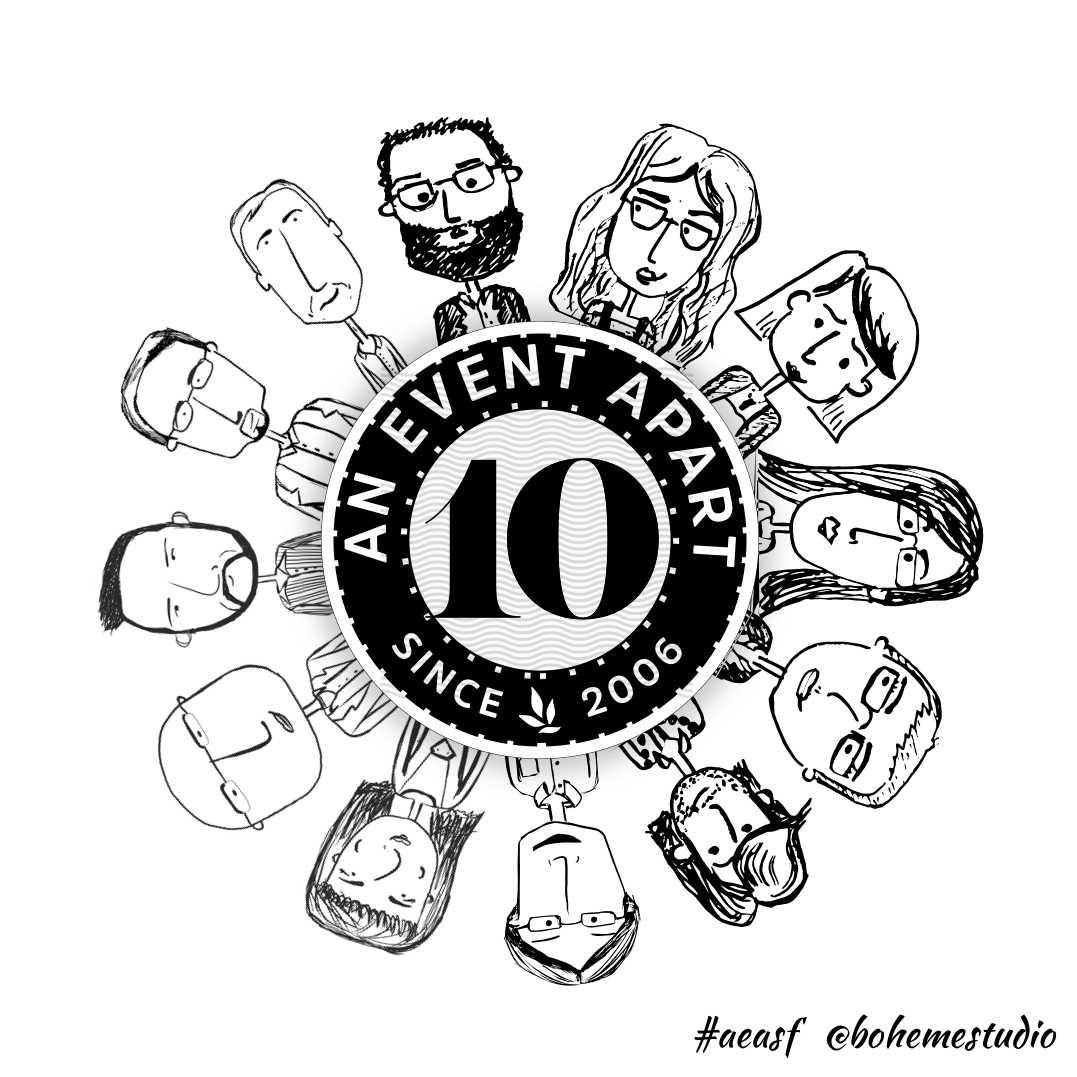 As a result of that I made a series of drawings inspired by all the attendees and I added a quote related with the subject of their presentation.
One of the highlights of the conference was the workshop with Jen Simmons about CSS Grid Layout. There is no doubt that this new standard will be a game changer in the web development methodology. It will especially save time and effort to all the web developers that are currently using layout frameworks such as bootstrap or foundation.
I strongly recommend you, if you're a designer, developer or a person working in the web industry, to follow these people on twitter, they always have something interesting to say! Of course, if you have the chance to see any of them in a conference, don't think twice, it is really worth it. I hope to be able to attend an Event Apart again in the next few years :)
@zeldman: '90% of design is typography & 90% of design is white space'
@sazzy: 'The logo is a good foundation, but it is not your brand'
@kryshiggins: 'Good guidance won't waste the user's time'
@jensimmons: 'Coding up with the grid is much more fun!'
@rachelandrew: 'Design that enhances itself at the platform it lives on improves'
@brad_frost: 'We're too busy disrupting'
@adactio: 'How well does technology fail?'
@vlh: 'Good UI animation takes the whole team!'
@grigs: 'Design for concurrent inputs'
@feather: 'Accessible design is «just better design» for everyone.'
@meyerweb: 'Value users people'
@gerrymcgovern: 'Tech may change, but top tasks remain.'